The Middle East Institute's Arts and Culture program was pleased to host an evening book talk and reception featuring Libyan-American writer Hisham Matar, 2017 Pulitzer Prize winner for his memoir The Return: Fathers, Sons and the Land in Between.  
 
The book, which also won the 2017 Pen/Jean Stein Book Award, traces Matar's journey back to his native Libya in 2012 after a 30-year exile. Searching for answers about the fate of his missing father, a leading Libyan dissident kidnapped in 1990 by the Qadhafi regime, Matar weaves a moving portrait of a country and its people grappling with a tortured past and an uncertain future.
 
In the discussion, Hisham Matar touched on his investigation into his father's disappearance, his reckoning with his family's past, and his reflections about his native homeland. Matar was joined in conversation by award-winning author Aminatta Forna, whose own memoir, The Devil that Danced on the Water, explores her father's dissident past in Sierra Leone.
Follow MEI's Arts and Culture Program on Twitter!

@MEIArtsCulture
Speakers: 
Hisham Matar
Author, The Return: Fathers, Sons and the Land in Between
Hisham Matar was born in New York City to Libyan parents, spent his childhood in Tripoli and Cairo, and has lived most of his adult life in London. His critically acclaimed 2016 memoir
The Return: Fathers, Sons and the Land in Between
won the Pulitzer Prize for Autobiography and received the PEN America Book of the Year Award, as well as the Rathbones Folio Prize. In
The Return
, he recounts his search for his father, who was kidnapped and imprisoned in Libya when Matar was 19 and studying in London. His debut novel,
In the Country of Men
, was shortlisted for the Man Booker Prize and the National Book Critics Circle Award, and won numerous international prizes, including the Royal Society of Literature Ondaatje Prize, a Commonwealth First Book Award, the Premio Flaiano and Premio Gregor von Rezzori. His second book,
Anatomy of a Disappearance
, published in 2011, was named one of the best books of the year by The Guardian and the Chicago Tribune. His work has been translated into twenty-nine languages. He lives in London and New York City. 
Aminatta Forna (Moderator) 
Author, The Devil that Danced on the Water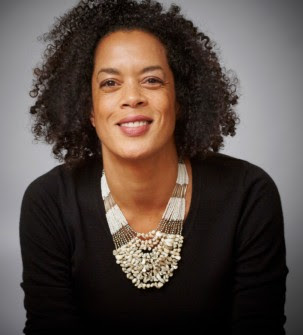 Aminatta Forna is the award-winning author of the three novels
The Hired Man, The Memory of Love
and
Ancestor Stones
, and the critically acclaimed memoir
The Devil that Danced on the Water
. Her fiction has won the Commonwealth Writers' Prize Best Book Award and the PEN Hurston/Wright Legacy Award, and has been short-listed for the Neustadt Prize, the Orange Prize for Fiction, the IMPAC Award, the Warwick Prize and nominated for the European Prize for Fiction. Her memoir was serialized on BBC Radio and in The
Sunday
Times newspaper. Forna is currently a Lannan Visiting Chair at Georgetown University in Washington, D.C.